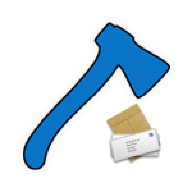 Učlanjen(a)

28.07.2009.
Poruka

5.750
Rezultat reagovanja

382

Veliki, veći, najveći
Noctua je veoma pažljiv igrač na polju IT tehnologija, tačnije računarskih rashladnih sistema. Oni nisu hteli da predstave novi dual tower kuler, dok nisu bili sigurni da će novi proizvod biti primetno bolji od svog prethodnika, tako da je zamena za NH-D14 stigla tek prošlog meseca.
Trebalo im je više od tri godine neprekidnog rada kako bi dobili proizvod koji zadovoljava postavljene kriterijume. Možemo se setiti raznih izložbenih modela i prototipova koje smo viđali na Computex-u i raznim drugim sajmovima, ali to se sve završilo sa NH-D15 koji je trenutno kod nas na testu.
Svi znamo da je NH-D14 bio, i još uvek jeste, veoma uspešan kuler i jako dugo je važio za apsolutnog favorita i vladara high end segmenta. To je delom bilo tako jer je D14 bio među prvim dual tower kulerima u vreme kada je konkurencija bila veoma slaba.
Dakle, to što se NH-D15 pojavio u prodaji znači da je Noctua zadovoljna ovim kulerom. Da li smo i mi zadovoljni, i da li je ovo dosledan naslednik dual tower trona, možete saznati na narednih nekoliko stranica.
Opširnije...