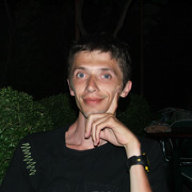 Učlanjen(a)

06.04.2009.
Poruka

7.944
Rezultat reagovanja

137
Moja konfiguracija
PC / Laptop Name:
voodoons's MacBook Pro
CPU & cooler:
Intel Core i5
Motherboard:
MacBookPro12,1
VGA & cooler:
Intel Iris Graphics 6100
Mice & keyboard:
Lenovo BT Laser Mouse
OS & Browser:
OS X 10.11.6
Speedtest.net
What is Speedtest.net?
Use Speedtest.net to test the speed of your Internet connection. See if you are getting what you pay for and share your results with others!
Pingtest.net
What is Pingtest.net?
Use Pingtest.net to determine the quality of your broadband Internet connection. Streaming media, voice, video communications, and online gaming require more than just raw speed. Test your connection now to get your Pingtest.net rating and share the result with others!
Zamolio bih samo ucesnike da iznad slika napisu provajdera i brzinu konekcije koju imaju
Pa da krenemo...
SBB 4096/256 kbps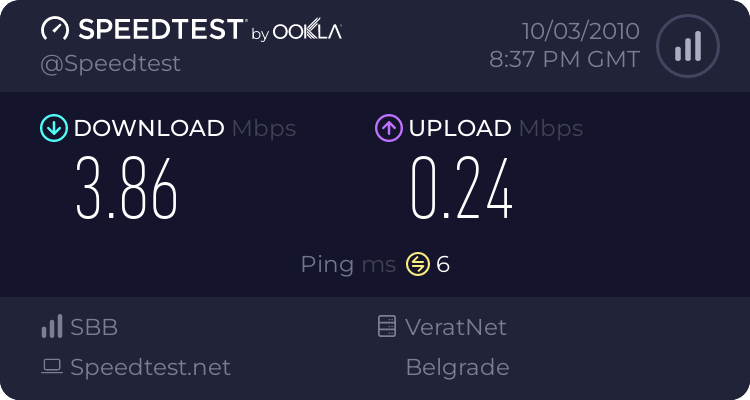 Poslednja izmena: