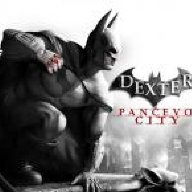 Učlanjen(a)

19.06.2013.
Poruka

5.649
Rezultat reagovanja

309
Moja konfiguracija
PC / Laptop Name:
Dark Knight
CPU & cooler:
Ryzen 3600 + CM V8 gts
Motherboard:
AM4 Asus STRIX B350-F GAMING
RAM:
32gb DDR4, 2x8GB 3200MHz kingston fury + 2x8 3200MHz kingston hyperX
VGA & cooler:
RTX 4070ti Gianward OC
Display:
Philips 32 / 2K / 1440p / 75hz
HDD:
Crusial ssd 500 gb + 500 gb Samsung HDD + Samsung 1TB ssd 870 evo
Case:
Coller Master MASTERCASE H500 RGB window
Mice & keyboard:
Logitech Hyperion + Natec RX22
Internet:
Optika MTS 500/160
OS & Browser:
Win 11 x64 PRO Legalan bato...
With a USB adapter plugged into your PC or PS4™, you can enjoy the comfort of the Cloud Flight completely free of a cord. Take a look at this great wireless headset.
www.hyperxgaming.com
Stigle sluske, pa da dam utiske.
1 Udobne jako, ne zuljaju usi (ja imam velike)
ne znoje usi kod dugog nosenja, a kod mene greju kao nenormalni zimi
+ sedim pored radijatora.
2 Baterija jako puno drzi evo vec dva dana po 8 sati ih drndam, i jos uvek ne piste
(na 20% ili manje pocinju da piste)
Kazu da drze 17 sati sa 50% jacine zvuka, ja drzim na 30% i jos uvek ne piste.
3 Mikrofon odlican
4 Opcija da se bocne klasican audio jack kabali i da rade kao 100% klasicne zicne slusalice je odlicna ukoliko sve radi kao sad a baterija crkne posle nekog vremena.
5 Domet odlican, stan od 55 kvadrata kroz 3 zida ja imam 0 gubitka kvaliteta zvuka kako cujem sagovornika, dok mene jako malo losije cuju tipa 10% za razliku od toga kad sam pored kompa.
6 mogu da se okace oko vrata i da se rotiraju kad se skinu tako da i zaboravim da ih nosim.
7 jako lagane ne opterecuju teme/vrat uopste
8 jedina mini zamerka je da su mogle malo robusnije i metalne da budu gde ima smisla, plastika je ok ali negde su mogle da budu malo cvrsce,
ali eto to je cisto nesto i negativno da napisem.