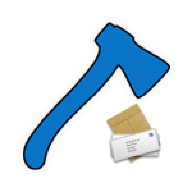 Učlanjen(a)

28.07.2009.
Poruka

5.748
Rezultat reagovanja

380
Niske strasti
Raijintek je nedavno u prodaju pustio dva nova "low profile" kulera. U pitanju su Zelos i Pallas, a mi se ovog puta bavimo Pallas-om. Ova dva proizvoda još nisu dostupna na našem tržištu, ali taman dok Vi izanalizirate naše tržište i ustanovite da je "low profile" ponuda siromašna, stićiće i ovi kuleri do nas.
Pallas je visok svega 68mm što je i karakteristika koja ga ističe, a usput je i deklarisan kao "high end" kuler u svojoj klasi. Pre nego što krenemo sa detaljnom analizom ovog kulera, moramo obratiti pažnju na to da je Raijintek sa Pallas-om malo napustio svoju "jeftinu i efikasnu" zonu. Ovaj hladnjak je niklovan na svakom kvadratnom milimetru, a taj potez nikako ne spada među "mere za štednju".
Imamo neki osećaj da je Pallas jedan kompletan proizvod koji će se suprotstaviti mnogim sličnim rešenjima i to bez dodatka "ali Raijintek je štedeo na…" u istoj rečenici.
Opširnije...