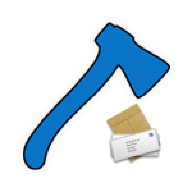 Učlanjen(a)

28.07.2009.
Poruka

5.699
Rezultat reagovanja

357
San postaje java
Morfeus iliti Morfej, je još jedno mitološko biće, tj. onaj koji oblikuje, iz grčke mitologije bolje poznat kao Bog Snova, a ime Morpheus je nastalo od reči "morph" što znači forma, oblik. Upravo je to ime novog i prvog VGA kulera od kompanije Raijintek.
Nije prošlo ni godinu dana otkad smo ih prvi put predstavili na našem portalu, a sada već prodiru i na tržište VGA kulera. Raijintek je debitovao sa Ereboss CPU kulerom i nastavio svoj uspeh sa svakim narednim proizvodom. Do sada već verovatno svi znate da je filozofija kompanije da proizvode opremu za računare koja daje veoma dobre performanse, a da Vas to ne košta pola prosečne plate.
Raijintek je do sada uvek uspevao da na tržište plasira proizvod odličnih performansi po nešto nižoj ceni od konkurencije. Da li će i Morpheus, prvi Raijintek-ov VGA kuler imati toliko uspeha kao i njegovi procesorski drugari, ostaje da vidimo u ovoj recenziji.
Opširnije....