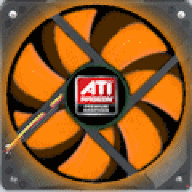 Učlanjen(a)

09.05.2009.
Poruka

876
Rezultat reagovanja

11
Moja konfiguracija
Motherboard:
ASUS Maximus VI Hero
RAM:
Corsair Vengeance® — 16GB Quad Channel DDR3 Memory Kit
VGA & cooler:
Intel HD4600
HDD:
Crucial MX100 256GB + WD 1001 FALS
PSU:
Seasonic X-850 SS-850KM
Mice & keyboard:
Razer DeathAdder Left-Hand Edition & OCZ ILLUMIATI
OS & Browser:
Windows 8.1 64bit
A Swedish online store early-listed two of Corsair's unheard of upcoming CPU coolers in the Hydro series, the Hydro H80 and Hydro H100. The Hydro series includes pre-assembled, closed-loop CPU water-cooling kits that are relatively inexpensive compared to full-fledged custom-made loops. Corsair sources these kits from OEMs such as CoolIT and Asetek. Both new models are positioned above the existing single-fan slim H50, single-fan bigger radiator H60, and double-fan (push-pull) bigger radiator H70.
The Hydro H80 uses a thick 120x120 mm area radiator that's roughly as big as that of the H70, but has a bigger block unit, probably amounting to higher water flow. The block unit also appears to have a control knob. The Hydro H100, on the other hand, uses a large 240x120 mm area radiator that can hold two 120 mm fans on either sides, but comes with two fans. It seems like H100 has the same exact block unit as the H80, with its control knob. The Hydro H100 is listed at 1,075 Swedish Krona (US $172.5), while the Hydro H80 is listed at 965 Krona ($154)
Source:
SweClockers