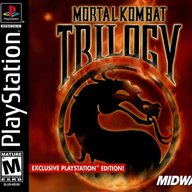 Učlanjen(a)

03.09.2015.
Poruka

11.726
Rezultat reagovanja

5.723
Moja konfiguracija
CPU & cooler:
Intel® Core™ i7-10700K / Arctic Liquid Freezer II 360
Motherboard:
ASUS Maximus XII HERO (WI-FI)
RAM:
G.SKILL tridentZ Black-White 32GB (2x16) DDR4 @3600MHz CL17 [F4-3600C17D-32GTZKW]
VGA & cooler:
ASUS Strix GTX1080-O8G-11GBPS
Display:
LG Ultra Gear 27GN850-B [1ms,144Hz, Nano IPS]
HDD:
Samsung 860 PRO 256GB Samsung 860 EVO 500GB 2x Samsung 860 EVO 2TB WD Red 3TB
Sound:
ASUS Xonar Essence STX / Cambridge Audio Azur 640A V2 / MA RX2+Pioneer TSW306C / Logitech Z906 [5.1]
Case:
Thermaltake Suppressor F51 [Window]
PSU:
Cooler Master V850 [Full modular]
Mice & keyboard:
ASUS ROG Gladius II / ASUS ROG Claymore [MX Brown] / Headset hyperX Cloud Alpha
Internet:
Optical fiber 350mbs/110mbs
OS & Browser:
Windows 10 Enterprise 64bit / Google Chrome
Other:
PlayStation 4 PRO CUH-7216B / TV Samsung UE50RU7022 50" 4K
Kad?
Sad bas citam o tome, prvi put sam cuo za to sad od tebe. Znam da je moja drugarica imala to da oseca miris mesa drugacije ali sam mislio da ce biti sve ok. Nisam znao da se ovako zove taj poremecaj.