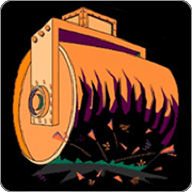 Učlanjen(a)

22.01.2011.
Poruka

9.655
Rezultat reagovanja

17
Moja konfiguracija
CPU & cooler:
Intel Core i7 2600K @4.8 w/HT CM Nepton 280L
Motherboard:
Gigabyte Z77X-UP7
RAM:
4x4Gb Patriot @1866MHz
VGA & cooler:
ASUS 280X + Morpheus + 2x NF-F12
HDD:
Samsung 840 Evo 120GB
Mice & keyboard:
CM Storm Recon White + Genius Imperator
OS & Browser:
Win 7 64bit
Other:
Fluffy Cat and Dog
Kada bih ja uzeo neko parče i kad bi to radilo iz prve, pa ja bi bio srećan čovek!

Elem, uzeh 2.5" diskić WD7500BPKX, disk radi super, nema bed sektora ali!
Disk škljoca. Samo od sebe povremeno čujem "škljoc!".

Menjao sam SATA kablove.
Prvo je bio na posebnom SATA3 kontroleru, stavim ga na regularni SATA2.
Ugasio sam opciju "turn off disk after".

Sve ostaje isto. Škljoc škljoc.

Jedino što nisam menjao je naponski kabel, ali na istom je i SSD, pa ako on radi, ne vidim razloga za uzbunu. Ali ako neko misli da je do toga, mogu i to probati.

Imam dva windowosa, regularni i za testiranje koji je Lite. Proveo sam jedno sat dva u tom drugom windowsu i nisam čuo nijednom da je škljocnulo.

Sentinel kaže da je disk 100% ispravan, SMART OK....

Ne kapiram u čemu je problem.
Poslednja izmena od urednika: