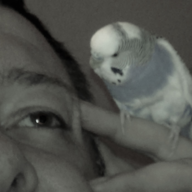 Učlanjen(a)

07.01.2018.
Poruka

12.975
Rezultat reagovanja

8.352
Moja konfiguracija
PC / Laptop Name:
Ago Ao 192 Kurier
CPU & cooler:
Intel i5-9600KF & Be quiet! Pure Rock 2 Black
Motherboard:
MSI Z390-A PRO
RAM:
Kingston 2 x 8 GB DDR4 3600 MHz
VGA & cooler:
Asus Dual RX 580 OC 4 GB
Display:
27" AOC 27G2SPU/BK
Sound:
Microlab MT280B, Sony WH-XB700
Case:
SilentiumPC Ventum VT2 TG + 3 x Bionix P120 PWM PST + 2 x Bionix P140 PWM PST
Mice & keyboard:
Redragon Hydra M805 & Cooler Master SK650
OS & Browser:
Windows 10 v22H2
recimo kako funkcionisu ti od okvirnih 200e.
Gospodine, nestalo nam je tih upsova od 200 €.
Da l je moguce da sam ja neku vrstu ovog imao na (pra)staroj Gigabaytovoj maticnoj ploci!? Mislim,imao ili ne,masina me sluzila bez bilo kakvih problema u toku nestajanja struje,a bilo ih je i po 3-4 nedeljno
Ne. Matične ploče, ako i imaju stabilizaciju, rade sa manjim naponima. Ups radi sa naponom iz (strujne) mreže.
Nekada davno, sećam se da su kod babe i dede u Smederevu, imali stabilizator u koji je bio uključen crno-beli televizor. Sedamdesetih godina je to bio deo obavezne opreme u sredinama gde je bio nestabilan napon.
Nisam siguran odakle dolaze ovi ups-ovi koje potpisuje apc. Možda iz Nemačke (shneider electric)? Mustek je takođe nemačka firma i njihove proizvode koristim baš dugo.