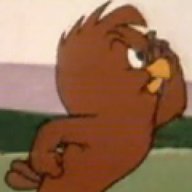 Učlanjen(a)

03.04.2009.
Poruka

6.540
Rezultat reagovanja

626
Moja konfiguracija
PC / Laptop Name:
Apollo Toxic
CPU & cooler:
Amd Ryzen 1600 ~ 4.1ghz 24/h
Motherboard:
Asus b350 Prime Plus
RAM:
2 x 4gb Kingston fury 2400 ~ 3000mhz by Micron
VGA & cooler:
RX580 Reference 8GB BY AMD
Display:
Asus vs27 27' + Denver 55' lcd -madvr+ hitachi projector
HDD:
Patriot blast 120gb +2x 1.5tb by zamzung
Sound:
integrated Realtek alc892
Case:
Nzxt Apollo case,slightly moded
Optical drives:
Liteon writer
Mice & keyboard:
Logitech g3,saitek eclipse II
OS & Browser:
Windows 10,chrome&ff
Other:
Nexus 7' 2013, Htpc x4 860 rx560 8gb madvr 4k60fps high conf
1.
Sta treba znati kada se radi o ssd uredjajima:
-Pozeljno je da ssd uredjaje nikada ne napunite do kraja jer su skloni usporavanju(pogotovu brzina upisa),znaci gledajte da uvek imate preko 10gb slobodnog prostora na vasem ssd-u kako bi trim funkcija nesmetano funkcionisala.
-Ssd u principu ima tendenciju da se uspori tokom izvesnog vremena(period od 5+ meseci) pa ako dodje do primetnog usporavanja, pozeljno je odraditi "secure erase" i tada vratiti backup koji ste napravili.
2.
Sta raditi kada kupite novi ssd drive?
-Udjete u bios vaseg racunara i ukljucite ahci mode za kontroler(ahci)
-Instalirajte windows 7 i podignite novi windows.
-Kada podignite windows intalrijate drajvere koji idu uz vasu plocu za sata kontroler.(amd,intel,marvell,jmicron itd)
-Slede tweakovanja za windows kako bi vas novi ssd najoptimalnije radio u windows 7 okruzenju:
Dsable indexing
Description: Indexing creates and maintains a database of file attributes. This can lead to multiple small writes when creating/deleting/modifying files. Searching for files will still work.
Instructions: Start Menu -> Right-Click Computer -> Manage -> Services and Applications -> Services - > Right-Click Windows Search -> Startup type: Disabled -> OK

Disable defragmentation
Description: Defragmenting a hard disk's used space is only useful on mechanical disks with multi-millisecond latencies. Free-space defragmentation may be useful to SSDs, but this feature is not available in the default Windows Defragmenter.
Instructions: Start Menu -> Right-Click Computer -> Manage -> Services and Applications -> Services - > Right-Click Disk Defragmenter -> Startup type: Disabled -> OK

Disable Write Caching
Description: There is no cache on the SSD, so there are no benefits to write caching. There are conflicting reports on whether this gains speed or not.
Instructions: Start Menu -> Right-Click Computer -> Manage -> Device Manager -> Disk drives
-> Right-Click STEC PATA -> Properties -> Policies Tab -> Uncheck Enable write caching -> OK

Configure Superfetch
Open regedit.exe and browse down to the following key:

HKEY_LOCAL_MACHINE\SYSTEM\CurrentControlSet\Contro l\Session Manager\Memory Management\PrefetchParameters

Find the EnablePrefetcher key on the right-hand pane, and change the value to one of these:

Disable Caching: 0
Cache Applications Only: 1
Cache Boot Files Only: 2
Cache Everything (default): 3

A restart is required before this takes any effect.
Also you can clear out the \Windows\Prefetch folder after making this change to
start with a fresh prefetcher cache, the next boot will probably be slower since
Windows will have to cache everything again.

Firefox - Use memory cache instead of disk cache

Description: If you use Firefox, there's a way to write cached files to RAM instead of the hard disk. This is not only faster, but will significantly reduce writes to the SSD while using the browser.
Instructions: Open Firefox -> Type about:config into the address bar -> Enter -> double-click browser.cache.disk.enable to set the value to False -> Right-Click anywhere -> New -> Integer -> Preference Name "disk.cache.memory.capacity" -> value memory size in KB. Enter 32768 for 32MB, 65536 for 64MB, 131072 for 128MB, etc. -> restart Firefox

ili ukoliko necete da radite preko ram memorije i ovo ume dosta da pomogne

Another good tweak that you didn't mention is to disable thumbnail caching in Windows Explorer. This will stop Windows from writing thumbs.db files all over the place. Here's how:

- Click Start
- Type "gpedit.msc" and press Enter
- Local Computer Policy -> User Configuration -> Administrative Templates -> Windows Components -> Windows Explorer
- Double-click "Turn off caching of thumbnails in hidden thumbs.db files"
- Click "Enabled"
- Click "OK"
- Close "Local Group Policy Editor"

Oslobodite dodatni prostor

Disable the Page File
Description: Eliminate writing memory to the SSD, free over 2GB of disk space. Warning - If you run out of memory the program you're using will crash.
Instructions: Start Menu -> Right-Click Computer -> Properties -> Advanced System Settings -> Settings (Performance) -> Advanced Tab -> Change -> Uncheck Automatically manage -> No paging file -> Set -> OK -> Restart your computer
Alternatively, if you want to play it safer, you can set a custom size of 200MB min and max.

Disable System Restore
Description: Don't write backup copies of files when installing new programs or making system changes. Can free up between a few hundred MB to a couple GB. Warning - Although unlikely, if a driver installation corrupts your system, there won't be an automatic way to recover.
Instructions: Start Menu -> Right-Click Computer -> Properties -> Advanced System Settings -> System Protection Tab -> Configure -> Turn off system protection -> Delete -> OK

Disable Hibernate
Description: You may free up 1GB of space on the SSD if you have 1GB of memory, 2GB of space if you have 2GB memory. You will lose the hibernation feature which allows the equivalent of quick boots and shutdowns.
Instructions: Start Menu -> Type cmd -> Right-Click the cmd Icon -> Run as Administrator -> Type powercfg -h off -> Type exit
Od dodatnih programa za optimizaciju ssd uredjaja koristimo
http://www.elpamsoft.com/?p=SSD-Tweaker
koji sadrzi u sebi dodatne tweakove i lako se koristi(opcija auto tweak settings)
Napomena: Paid verzija programa sadrzi dodatne tweakove u sebi kao i initiate trim funkciju koja moze biti korisna

Kada sve zavrsite i podesite vreme je da napravite backup sa jednim od programa kao sto su Acronis,Ghost,Paragon partition manager(bootabilni flash ili dvd i opcija backup hdd to image(image mozete smestiti na dvd ili drugi hdd(moze i usb externi hdd) ako imate isti u systemu.
Tutorijali kako i sta postoje na google-u u zavisnosti od programa koji izaberete.
Ukoliko vam posle nekog vremena dodje do gore navedenog usporavanja ,treba uraditi "secure erase"(svi podaci ce biti obrisani nakon cega cete vratiti backup koji ste napravili) sa programom parted magic.
Instalacija parted magic-a na usb flash drive:
-Skinite gparted sa
http://sourceforge.net/projects/partedmagic/
i unetbootin
http://unetbootin.sourceforge.net/
-Odpakujte gparted zip u neki folder i pokrenite unetbootin-win-549.exe.
-Promenite izbor iz "distribution " na " Diskimage " i kliknite na dugme za odabir i izaberite Magic ISO koji ste u koraku pre raspakovali . Nakon odabira ISO datoteke , podesite ispravnu oznaku disk jedinice na USB fleš disk i kliknite na dugme OK. (napomena,svi podaci sa flesha ce biti obrisani pri pravljenu bootabilnog flesa)
Program i ilustrovano uputsvo kako obrisati vas ssd(PARTED MAGIC)
-Kada ste napravili bootabilni flash, podesite u biosu da vam racunar podize prvo usb flash drive,ukljucite ahci mode u bios-u i startujte gparted magic koji ste malocas napravili.
*Na nekim plocama nije moguce secure erase-ovati ssd ako je u ahci mode(parted magic vam ne prepozna ssd) tako da na njima morate podesiti ide mode u bios-u*
- Idite na system tools-erase disk

- Izaberite poslednju stavku("Internal:Secure Erase command writes zeroes to entire data area) i kliknite continue

-Izabeite vas ssd iz liste i kliknite ok
*U slucaju da dobijete poruku da je vas ssd u "frozen state-u" mozete probati da stavite racunar u sleep mode pa da ga probudite a ako vam to ne pomogne onda mozete raskaciti struju do ssd uredjaja na par sekundi(dok ste u parted magic-u) i vratiti kabl natrag*

-Kada prodjete tak korak kliknite na ok i ostavite po defaultu da pise null.
-Poslednji korak ostaje da potvrdite sa yes(da li ste sigurni da zelite da izbrisete vas ssd)

-Sacekajte par sekundi(minuta) i uspesno ste secure erase-ovali vas ssd!
Zahvaljujem se clanovima sekire i jos par sajtova na sakupljenom materijalu

Jedna korisna opcija za vlasnike SSDova....
Pokrenite command prompt ili Win + R > cmd kucajte....
Tu kucajte: dism /online /cleanup-image /spsuperseded
Opcija služi za brisanje backup podatka koje su stvorene za vreme instalacije Servis Pack-a 1.
Ovo radi samo ako je instaliran Win7, pa naknadno SP1. Ako je instaliran Win7 sa već ugrađenim SP1 onda ova komanda neće dati rezultate.

Poslednja izmena od urednika: