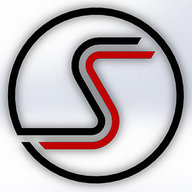 Učlanjen(a)

15.08.2010.
Poruka

3.674
Rezultat reagovanja

1.509
Moja konfiguracija
CPU & cooler:
i7 5820k + EKWB
Motherboard:
MSI X99 Mpower
RAM:
16gb HyperX Predator 2666Mhz
VGA & cooler:
SLI - Asus GTX 770 dc2 + EKWB
HDD:
Transcend SSD 370s 256Gb RAID0
Optical drives:
ASUS external
Mice & keyboard:
A4Tech - mouse and keyboard
Other:
PROJEKTI: https://www.facebook.com/sspcmodding
Pozdrav drustvo, tek sto smo zavrsili projekat AXE-R i OdySSey krecemo sa novom avanturom!
Prestavljam vam projekat "ShadowS" i unapred se zahvaljujem kompanijama MSI, Cooler Master i EKWB na pruzenoj podrsci (takodje cekam odgovor jos jedne pa cu je blagovremeno ubaciti)! Projekat ce sacinjavati sledeci hardver:
MSI Z370 Gaming PRO Carbon AC
MSI GTX 1080ti Lightning
Intel i5 8400 (bought, I'm waiting for it to arrive)
RAM (I'm waiting for the company's response)
SSD (I'm waiting for the company's response)
Cooler Master Q300P
Cooler Master V750
Cooler Master Masterfan PRO 140 AP RGB
EKWB all components for watercooling
-Ek-xres 100 DD C3.2
-Ek-fb MSI Monoblock RGB
-Ek-CooleStream SE280
-Ek- fitings etc.
Ideja projekta je da se napravi mala ali jaka masina i izazov ce bit staviti Full ATX plocu u mATX kuciste, takodje izazov ce biti i sve ostalo ubaciti unutra jer GPU je ogroman a imamo i vodeno hladjenje za CPU. Naravno ja volim izazove a nadam se da ce te vi uzivati u izradi jednog ovakvog projeta!
neSSa