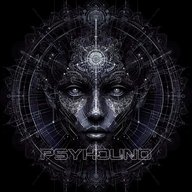 Učlanjen(a)

29.09.2019.
Poruka

998
Rezultat reagovanja

1.688
Moja konfiguracija
CPU & cooler:
AMD Ryzen™ 5 2600 & Arctic Freezer 34 eSports DUO
Motherboard:
ASRock B450 Steel Legend
RAM:
2 x 8GB HyperX Fury RGB 3200MHz CL16
VGA & cooler:
XFX Radeon RX 590 Fatboy 8GB OC+
Display:
LG 27MP38VQ 27 inch FHD LED IPS (71Hz OC) + VOX 32DSA314H
HDD:
SSD: Kingston M.2 NVMe A2000 250GB / Samsung 860 EVO 500GB / Kingston A400 480GB / HDD: WD 1TB Blue
Sound:
Focusrite Scarlett Solo 2nd gen / Fluid Audio C5 + Genius SP-HF1201A
Case:
be quiet! PURE BASE 500DX Black /w 4x Arctic P14 PWM PST
PSU:
Antec Earthwatts EA750G PRO GOLD 750W
Optical drives:
No optical drives detected...
Mice & keyboard:
Redragon Cobra Chroma M711 / Redragon Kala K557 RGB / Redragon Saturn G807
Internet:
mts optic 200/40
OS & Browser:
Windows 11 Pro / Brave
Other:
Samsung Galaxy A52s 5G (Awesome Black) / Nokia 8.1 (Blue)
Pošto sam skoro radio razmeštaj po stanu, struju za komp vučem sa dve utičnice i na obe su nakačeni APC produžni sa onim raznim zaštitama (nemam pojma koja je za šta
).
Probao sam razne kombinacije sa te dve utičnice i produžnim, ali rezultat je uvek isti... Ako mi je komp u jednoj onda nema veze u koju uključim zvučnike, ne moram čak ni da uštekam zvučnu u komp već je dovoljno da pipnem kablom USB konektor, bruje mi i Fluid-i i Genius-i.
Ako uključim komp u drugu utičnicu, onda opet bez obzira u koju su uključeni zvučnici, nema ni Z od zujanja, ali zato čim mi se u kuhinji uključi ili isključi frižider čuje se glasno pucanje u zvučnicima.
Googlanjem sam došao do informacija da je problem u instalacijama i da dolazi do oscilacija napona i da se to može rešiti i najjeftinijim UPS-om jer će on regulisati napon.
Šta vi kažete? Razume li se neko u ovo i da li ima predlog za neki jeftin UPS, ako to zaista može rešiti problem?
Video sam relativno povoljno neki stabilizator napona Gembird EG-AVR-0501. Je l' bi to možda pomoglo?
Poslednja izmena: