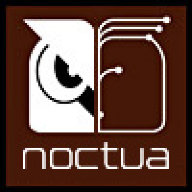 Učlanjen(a)

05.01.2010.
Poruka

1.171
Rezultat reagovanja

0
Moja konfiguracija
CPU & cooler:
Intel Core i5-2500K @ 4.8GHz + EKWB Supreme HF Full Copper
RAM:
16GB Exceleram EBW301A 1600MHz CL9 + Bitspower FullCover Water Block
VGA & cooler:
Asus GTX680 DCII + EKWB FullCover Water block
Display:
Dell U2713HM IPS
HDD:
Samsung 840Evo 250GB
Sound:
Asus Xonar DG & Samson C03U Microphone
Case:
Corsair Obsidian 700D + Swiftech MCR320-QP radijator
Mice & keyboard:
Logitech G710+ & Logitech G400
OS & Browser:
Win 7 SP1 Ultimate - X64
Group of freelancing individuals from Novi Sad is looking for experienced (medior-level) Java web developers with the following qualifications:
Required
• Experience with Java development
• Basic understanding of relational database systems (MySQL, SQL Server...)
• Basic understanding of common design patterns
• Experience building RESTful web services
• Capable of understanding written English
Preferred
• University-level education in the IT field
• Experience with Play! Framework 1.2 is a big plus
• Experience with Twitter Bootstrap, JQuery and Javascript
• Fluent in English
• Located in Novi Sad or it's surroundings
What we offer
• Relaxed and friendly working atmosphere
• Freedom to work any hours
• *Highly* competitive earnings
• Opportunity for advancement
This is not a permanent job position, work is contracted on a per-project basis and fixed fee.
Selected candidates should expect a thorough technical interview.
Any interested individuals should send their information (including a brief CV, relevant experience, notable projects...) to
[email protected]