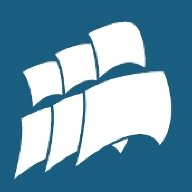 Učlanjen(a)

10.12.2009.
Poruka

493
Rezultat reagovanja

0
Moja konfiguracija
CPU & cooler:
Ci7 975 PreProduction @4,xxGHz Engineer Sample - Corsair H50
Motherboard:
GigaByte GA-X58A-UD9
RAM:
Corsair DDR3 Dominator GT 12GB by 1866 MHz CL8
VGA & cooler:
4x EVGA GeForce GTX 480SC QSLI Mode LuKü
Display:
2x Eizo SX2461WH-BK 24" HDMI / FULL HD 1080P
HDD:
2x WD Velociraptor 600GB SATA600 RAID Systemdisc + 2x WD Caviar Black 1TB SATA600 Dataspace
Sound:
Asus Xonar Essence STX
Case:
Corsair Obsidian 800D
PSU:
Enermax Revolution 1250 Watt
Optical drives:
LG BluRay Writer (12x)
Mice & keyboard:
G9 + G19 by Logitech
Internet:
2x 100 MBit Cable by KD
OS & Browser:
Windows Seven 64 Bit Ultimate Edition
Other:
KillerN1C Xeno & Beyer Dynamic Manufacture 300 MMX Headset
Evo pošto smo sa AirFlow Pro otvorili otvoren SDK i krećemo 2011 sa Beta testiranjem - može se uz AirFlow Pro - gde se svaki Modul Memorijie prikljući dodatno prikljućiti SDK Kit - koji odobrava "Advance Memory Access".
to u kratkom današnje CMP/CMT Module supportuje.
220 Sensor & Chip Information daje Memorije. Sve akcije i ćak Frequenz Drain svake Lane i Memory Controllera, mV in Realtime Adjustment itd.

posebno tome daje Chip Informacije koje Memory Chipove su na Modulu.
Tako da totalna Kontrola i odluka je mušteriji otvorena. Corsair kao prvi i jedini Memory proizvođač ovo je napravio - ali ne držimo pod zatvorenim Patentom nego kao otvoren Standard, interessuje nas da otvorimo Overclockingerima novi Put - koje daleko veće mogučnosti daje nego što se danas može shvatiti

U tom Smislu ova Informacija nije više pod nda statusom tako da je za mušterije otvorena Informacija:
Only DDR3 Information

Revision/Chipbuilder/Module Type
1.X / Qimonda / 64/128Mx8
2.X / Elpida / 64/128Mx8
3.X / Micron / 128Mx8
4.X / Samsung / 128Mx8
5.X / Hynix / 128Mx8
6.X / Promos / 128Mx8
7.X / (PSC) / 128Mx8
8.X / Nanya / 128Mx8
9.X / Winbind A1-Die / 128MX8
First four Numbers in the LOT Number = Produktion Dates:
example: 1023xxxxxx = Year: 2010 / Week: 23
Informations in Type = (A,B,C)
example:
CMT4GX3M2A2133 =
CMT(series) 4G(4gb) X3(ddr3) M2(2modules) A(Variation) 2133(speed class) 9(tCl)
Variation (A,B,C) = identical Chipmanufactur - but new Production Process

example: 1600 MHz Dominator DDR3 (CMP Module) Ver. 3.2 =
Revision 2 with Micron Chips. Revision 1 (Ver.3.1) is also identical charge & Chips but Revision 3.2 is not more a CMD Edition wich is 3.1 - the 3.2 is a CMP Edition with open Standard and Information Additions.
vidi se dobro da A,B,C su varijacije Module - može da je druga selekcija sa drugim Subtimings (doljnim timingama) ili neke Promene na Spreaderu ili PCB itd.
Revisija pokazuje koji Chipproizvođač i koja Charga.
First Lot pokazuje kada je proizvod napravljen.
Te Informacije se mogu u toku release 2011 godine - novog Advance Information System izćitati iz memorije

biće još i dalje mogučnosti nad memorijama (primer power support external) za bolji overclock - se može Modul sa najmanjim Voltage od IMC terati (hladniji CPU) i dodatni Voltage izbazuje AAS (Advanced Actor System). Ali to mislim da će prima kraju DDR3 i poćetkom DDR4 možda tek za DDR4 izbaciti na tržište