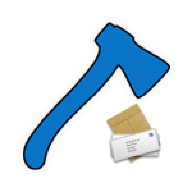 Učlanjen(a)

28.07.2009.
Poruka

5.725
Rezultat reagovanja

367
Dostojan naslednik GTX 970
Prošlo je godinu ipo dana od kada je predstavljen viši rang Maxwell kartica. Maxwell u GTX 970 izvedbi je bio zaista fantastična karta, i to i dalje jeste tj. još uvek ga vreme nije pošteno dotaklo. Nvidia nam je u međuvremenu spremila naslednika pod nazivom GTX 1070. Može se reći da se od te karte puno očekuje i da su mnoge oči uprte u tom pravcu. Tu je novi Pascal GPU, izrađen u 16nm FinFET proizvodnom procesu, koji broji 7,2 milijarde tranzistora i kombinuje se sa do sada najbržom GDDR5 memorijom od 8 Gbps. U odnosu na jačeg brata GTX 1080 ima 25% manje CUDA jezgara, što znači i okvirno za četvrtinu lošije performanse.
Potencijalni kamen spoticanja će predstavljati cena. GTX 1080 je veoma skupa karta. Šta više, ako dodamo još bar 100€, ućićemo komotno u cenovni rang prošlog (a i budućeg) Titana. Sa te tačke gledišta, GTX 1070 ne može biti mnogo povoljniji i to je jedna zabrinjavajuća činjenica. GTX 970 je startovao sa cenom od 329$, a tokom svog životnog veka na domaćem tržištu je držao cenu od oko 400€ (sa porezom), što je iako visoka cifra, bila dosta prihvatljivija u odnosu na trenutnu GTX 1070. A da, najavljena cena za osnovni GTX 1070 Founders model je 449$ (120$ više). Na to dodajte porez, carine, razne takse, špediciju, konverzije valuta... i dobićete cenu u Srbiji od oko 600€ (za custom modele).
Opširnije...