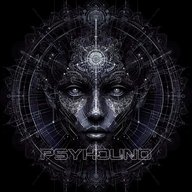 Učlanjen(a)

29.09.2019.
Poruka

985
Rezultat reagovanja

1.633
Moja konfiguracija
CPU & cooler:
AMD Ryzen™ 5 2600 & Arctic Freezer 34 eSports DUO
Motherboard:
ASRock B450 Steel Legend
RAM:
2 x 8GB HyperX Fury RGB 3200MHz CL16
VGA & cooler:
XFX Radeon RX 590 Fatboy 8GB OC+
Display:
LG 27MP38VQ 27 inch FHD LED IPS (71Hz OC) + VOX 32DSA314H
HDD:
SSD: Kingston M.2 NVMe A2000 250GB / Samsung 860 EVO 500GB / Kingston A400 480GB / HDD: WD 1TB Blue
Sound:
Focusrite Scarlett Solo 2nd gen / Fluid Audio C5 + Genius SP-HF1201A
Case:
be quiet! PURE BASE 500DX Black /w 4x Arctic P14 PWM PST
PSU:
Antec Earthwatts EA750G PRO GOLD 750W
Optical drives:
No optical drives detected...
Mice & keyboard:
Redragon Cobra Chroma M711 / Redragon Kala K557 RGB / Redragon Saturn G807
Internet:
mts optic 200/40
OS & Browser:
Windows 11 Pro / Brave
Other:
Samsung Galaxy A52s 5G (Awesome Black) / Nokia 8.1 (Blue)
Ufff... Nešto i ja da škrabnem ovde...
Pozdravljam sve prisutne. Ja sam tamo neki Sale, Novosadista, meme freak i mlekoholičar, rođen već davne 1986. godine...
Inače sam aktivan na još par foruma, najviše na Mobilnom Svetu gde lupetam gluposti pod imenom sugarcoated_ass (ass kao magarac, ne b*lja
), pošto me najviše zanimaju smart telefoni, a PC hardver je onako više usputna stvar.
Od ostalih interesovanja je tu na prvom mestu muzika (dark electro, progressive psytrance, electro industrial...) i od 2007. do skoro sam radio na svom dark electro projektu s kojim sam nastupao i na EXITu 2009, pa nekim Gothic festivalčićima, pa u Mađarskoj i tako... No, vremenom sam se prezasitio pa sada malo odmaram mozak dok me ne uhvati opet neka ludost.
I to bi onako bilo najbitnije o meni, pa eto... Kuckaćemo se ponekad u nekim temama.
Sent from my Nokia 8.1 using Tapatalk